BIOGRAPHIES
Professor Sailesh Kotecha –  Professor and Head of Child Health, Cardiff University.     
Chief Investigator Rhino Study –  University Hospital of Wales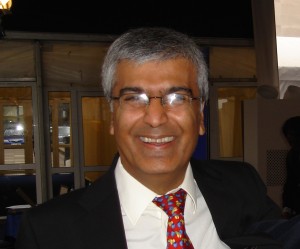 I am professor and head of child health at Cardiff University and also the chief investigator for the Rhino (Respiratory Health in Neonate Outcomes) study.  I have an interest in respiratory disorders of newborn babies especially those who are born prematurely.  My group work is on understanding why some premature babies develop the disease called chronic lung disease of prematurity (CLD) also know as bronchopulmonary dysplasia (BPD).  We are developing treatments for babies who are at risk of developing lung disease in infancy including using antibiotics to decrease lung inflammation and understanding which cocktail of microbes can lead to development of BPD.
Over the last decade, my group has studied longer term respiratory and cardiac outcomes of babies born prematurely. We have set up a cohort of over 7,000 children with 4,200 born prematurely and 2,800 born on time (providing excellent controls for comparisons with prematurely born children). Results from this cohort have led to the development of RHiNO. The aim of the studies is to identify why children born prematurely have increased respiratory symptoms and importantly to identify the best treatment for chest symptoms.
Michael Cousins – Clinical Research Fellow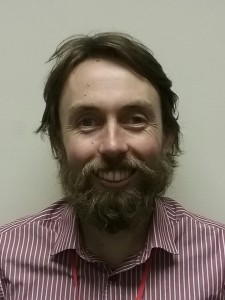 I am excited to be the Clinical Research Fellow for the project. I graduated from Cardiff University in 2007 as a doctor and discovered the world of paediatrics while working in a hospital in rural New Zealand several years ago, enjoying the challenge that comes from working with children and their families. I returned to Wales and was accepted to train as a children's doctor, and I am now five years along this path to become a consultant.
During my training I have worked in neonatal intensive care units in Newport and Cardiff. These have been extremely demanding but rewarding jobs. It is a privilege to look after this group of babies, aiming to give them the best possible start at a very difficult time. The Bebe project is a great opportunity to further our knowledge about what happens to this group of children in the longer term. My role will include meeting the children and parents at home to see whether they can join the trial. I will see the children again when they visit our exciting lab in Cardiff for the special breathing and exercise tests.
Outside of work I spend time with my family and friends, enjoy travelling, watching sport – especially following Plymouth Argyle in football, but I have also developed a love of rugby from living in Wales! I try to watch live music gigs and relax with my guitar on the odd occasion I have any spare time on my hands.
Kylie Hart – Senior Research Nurse
I am the senior nurse for this exciting new research project. I trained to be a children's nurse at Great Ormond Street Hospital and qualified in 1996. In 1998 I began my first nursing job caring for newborn babies and their families at Kings College Hospital in London. This job enabled me to discover the fabulous and exciting world of neonatal care and I have been working in this area ever since!
I returned to Great Ormond Street Hospital and worked for several years on the neonatal unit as a senior nurse. My husband and I moved to Cardiff in 2007 and I began working as an advanced neonatal nurse practitioner on the neonatal unit at the University Hospital of Wales.
Since the move to Cardiff we have gained many friends and learnt to appreciate that life doesn't have to be lived at 100 miles an hour every day. I have the joy of walking to work (even in the rain!), and we are able to readily visit the Brecon Beacons, walk along the Taff Trail and visit the beach whenever we like.
I am really excited to have been seconded to working on this exciting research project which I believe will have an impact upon the future care of the patients that I love to work with as they grow and develop. I would like to thank all of the children and families who have kindly agreed to participate. I look forward to sharing the journey with you all.
Gill Willetts – Research Nurse   
After bringing up my children, I decided to undertake my nursing degree at Cardiff University. Since qualifying as a paediatric nurse I have worked on the regional neonatal unit, at the University Hospital of Wales.  My role on the unit was to care for the sick and premature babies and also support their families. I have loved my time caring for the babies, watching them thrive and grow, until they were well enough to leave us. The dedicated team do a fantastic job and I feel privileged to be have been part of that team.
As I now work normal hours (9 – 5) and not shift work, I can spend time with my family, socialising and catching up with friends. One of my aims is to spend more time on activities for myself and more weekend breaks! As one of the research nurses, I will be going out into the community to visit some of the children that I may have previously cared for on the neonatal unit, who have now grown a little, or even a lot! I am very excited at being a part of the research team who are involved in the Rhino project and look forward to meeting all the families who have agreed to be in the trial.
Louise Yendle – Research Nurse

Hi, I am one of the research nurses for this project. In 2004 I completed my nursing training in Swansea having worked in hospitals across West Wales, from Haverfordwest to Swansea. I also had the amazing opportunity of participating in the student exchange programme, going to live and work in Silkeborg, Denmark for 3 months. In that time I gained experience of how their healthcare system operates and also what life is like living in Denmark (including the freezing temperatures!).
When I completed my training I made the decision to move back home to Newport and gained a position on the neonatal unit in the University Hospital of Wales, Cardiff. After many amazing years on the NNU (too many to count), I decided to apply for this research post and have been seconded for two years to be involved in this exciting project. I am looking forward to visiting families in their homes and seeing what life is like for the many children growing up that have been born prematurely.
Outside of work I enjoy meeting up with friends and family, going to the theatre and going on holiday. Unlike most Welsh people I am not a lover of rugby but prefer football. I am a big Liverpool supporter. Since starting my new role I am enjoying life away from the ward, the different pace and gaining back my weekends, at least until I start to visit families in their homes.
Iolo Doull – Consultant in Paediatric Respiratory Medicine, University Hospital of Wales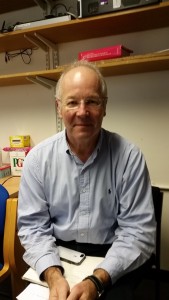 I'm the lead clinician for the tertiary paediatric respiratory service for south and mid Wales based at the Children's Hospital for Wales. They act as a referral centre for diagnosis and treatment of complex paediatric respiratory disorders including cystic fibrosis (CF), non-CF lung diseases, interstitial lung disease, congenital lung lesions, and severe asthma amongst other conditions. They deliver full care to 80 cystic fibrosis patients in the Cardiff area, and shared care to approximately 120 patients across south and mid Wales, performing over 50 outreach clinics/year in the 10 general Hospitals in this area. I have an active research programme with current interests in the role of the clinical care of cystic fibrosis, the epidemiology of croup, and the acute management of asthma and airway inflammation in cystic fibrosis.
John Henderson – Professor of Paediatric Respiratory Medicine, Bristol

Co-Director Avon Longitudinal Study of Parents and Children (ALSPAC)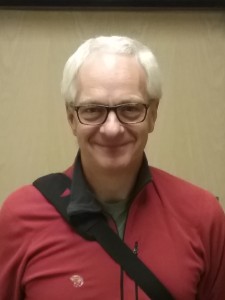 I am professor of paediatric respiratory medicine at the University of Bristol and honorary consultant paediatrician at Bristol Royal Hospital for Children, where I have led developments in respiratory medicine since 2000, having previously worked as a consultant in neonatal medicine and paediatric intensive care.  I am co-director of the Avon Longitudinal Study of Parents and Children (ALSPAC), a large, uniquely detailed, longitudinal birth cohort study that has been running since 1991.
Along with Prof Kotecha and the team, we analysed data from the ALSPAC study to show children who were born preterm but healthy had lower lung function during childhood than children born at term. From this, Rhino was born. As a respiratory paediatrician, I have seen the outcome of preterm-born children who get mislabelled as asthmatic and end up on treatment that might not be helping their problem. So I'm very keen to contribute to research that aims to address this problem.

Dr Mark Williams – Reader in Respiratory Science and Technology.  
I am a reader in respiratory science at the University of South Wales and am an experienced researcher in developing respiratory technology and its application in assessing health status in children and adults. I gained my PhD in Dundee, Scotland and before coming to Wales worked for the Max Planck Institute, Germany and Oxford University.
Outside my main work, I am also interested in natural history and have published several books on the subject
Jim Wild – Professor of Magnetic Resonance Physics
NIHR Research Professor in Pulmonary Imaging, University of Sheffield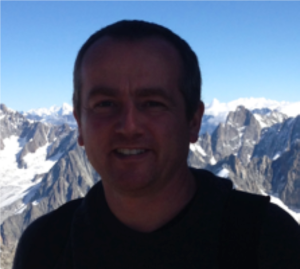 My research focus is the physics and engineering and clinical applications of MR imaging of hyperpolarised gases (3He and 129Xe) and protons in the lungs and pulmonary vasculature. These technical developments have made a clinical impact, we have performed the first clinical studies in the UK with hyperpolarised 3He and 129Xe gas lung MRI.  Our research has demonstrated the role of these pulmonary MRI methods in asthma, chronic obstructive pulmonary disease (COPD), cystic fibrosis, interstitial lung disease, lung cancer and pulmonary hypertension and have established Sheffield as a national and international referral centre for Clinical Pulmonary MR Imaging.
In the Rhino project we will be scanning the lungs of patients with hyperpolarised gas MRI in order to diagnose and quantify any functional and structural signs of changes relating to lung development
 Natalie Grice – Parent Representative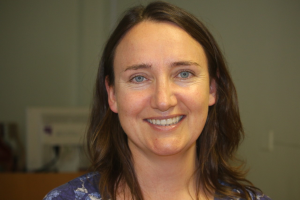 I am a journalist and mother of two children, both of whom were born prematurely, so I am all too familiar with the stresses and strains having a premature baby can bring. My son was born in 2007 at just over 31 weeks, weighing 1.84kg, and spent five weeks on the neonatal unit at the University Hospital of Wales in Cardiff. It was like Groundhog Day in 2010 when following an emergency Caesarean section at 35 weeks, my daughter was whisked off to neonatal – I was greeted with a few "not you again" comments from the marvellous team of nurses there….. A much shorter stay of five days this time, thankfully. As a result of my experiences, I've also been volunteering for the premature birth charity Bliss.
My role in this project is to act as a point of contact and representative for the families whose children will be involved in the project and liaise between the researchers and the parents and carers. I also help to look after the website and social media, so if families have any questions (which don't involve too much science!) or want to share their experiences, please get in touch via the website. We're on Facebook and Twitter too to make keeping up with project easy.
NWORTH
Not one person, but a very important part of the overall team, the North Wales Organisation for Randomised Trials in Health and Social Care (NWORTH), based at Bangor University is a registered clinical trials unit (CTU). A CTU provides support and advice on all aspects of research including how it is designed, conducted, and how the results are presented. So, they are involved from the very beginning to the end of research studies.
For the BeBe study, NWORTH will help make sure all the correct approvals are in place before any participants are involved. This includes getting the OK from a research ethics committee and the government agency (MHRA) which looks after research involving medicines. Once the research has started, NWORTH will be part of the team that monitor the progress of the study and try to ensure the information (data) collected from participants is of the highest quality possible and is kept safe and confidential.